Silent Meditative Retreat March 22 – 29, 2018
Brahmachari Shraddhamrita Chaitanya (one of Amma's senior disciples) will be holding a 7 day Silent Meditative Retreat on the Sunshine Coast in March.
Details are below and registrations are now open.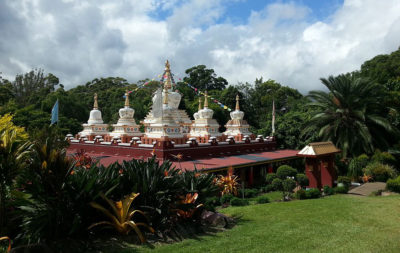 The Retreat will be held at the beautiful Buddhist Centre, Chenrezig, which offers a wonderful meditative atmosphere. More information on the retreat timetable will be coming soon.
We have managed to keep costs as low as possible to make it accessible for as many people as possible. There are various on-site accommodation options which are likely to fill up fast so please reply book as soon as you can to avoid disappointment.
When: Evening of Thursday March 22 – Afternoon of Thursday March 29
Note: For those that can't come for all 7 days we are now offering the option of coming for the first 3 days of retreat. Thursday evening March 22 – Sunday evening March 25. Cost $210 or $190 concession.
Where: Chenrezig Institute Wellness Centre – 33 Johnsons Rd, Eudlo, Sunshine Coast
Cost: $400 or $380 concession (Full time student card or Health care card must be provided)
This fee covers the retreat program and all meals
Accommodation: Please book with me directly ASAP to avoid disappointment. Once a room is allocated it must be paid for via the Amma Australia website to secure the booking.
Rainforest Dorm – 8 beds = $27 per night
Koala Dorm – 4 beds (female) = $27 per night (FULL)
Sangha House – 1 single room = $50 per night (FULL)
Lotus House – single room x 3 = $52 per night (FULL)
Lotus House – twin room x 5 = $40 per night, per person
Retreat Hut – 1 = $70 per night, another bed can be added for additional cost (FULL)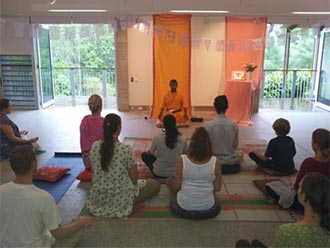 How to book: Please send an email to Akshara at sunshinecoast@ammaaustralia.org.au with the following information.
First Name:
Last Name:
Phone Number:
Accommodation preference:
Dietary restrictions:
We will then confirm your accommodation is available and the total payable. You will receive an email with instruction re: how to confirm your booking.
You may elect to stay off site but it is preferable to stay at Chenrezig. This retreat is not suitable for children.