We are happy to announce that Amma's long-time disciple, Brahmachari Shraddhamrita Chaitanya, will be visiting Australia again during June – July. During his Australian tour, Shraddhaji will conduct a sacred puja ceremony followed by 2 evening talks in the Northern Rivers.
Ganesh and Navagraha (9 Planet) Puja – Sacred Ceremony: 17 June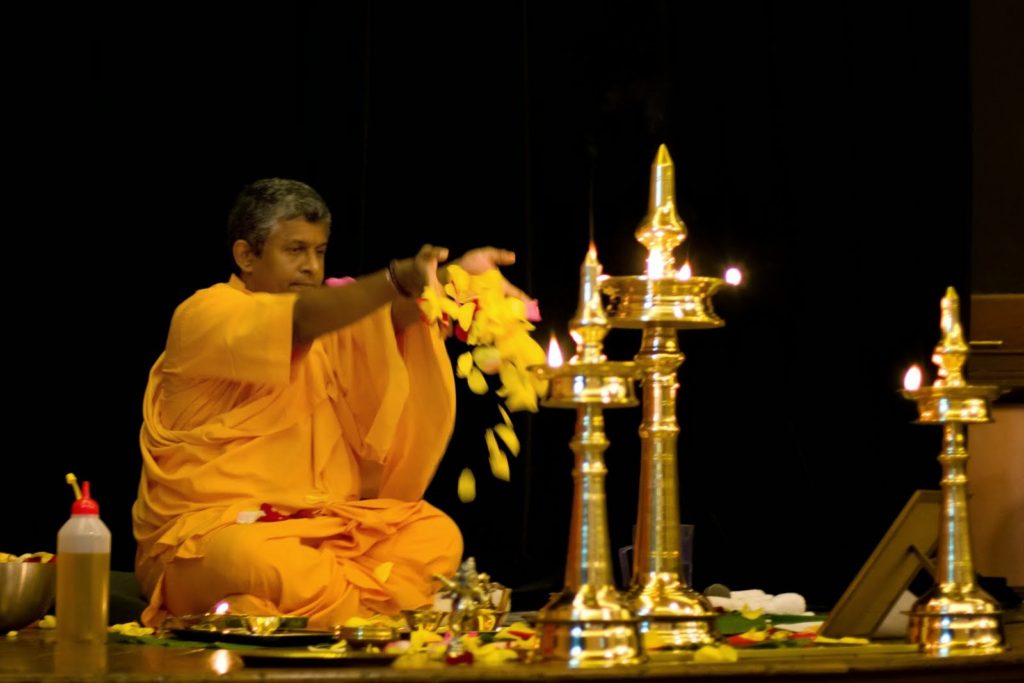 By doing puja, positive vibrations of spiritual forces are created around us. These spiritual forces work to eliminate the negative influences in our life and help surround us with positive energy which can bring us peace of mind, material prosperity and enable us to more clearly get in touch with the Divine, our true nature
The Ganesh puja is performed for positive vibrations in the house, when starting new ventures such as a new job, business or investments or generally to remove obstacles or if suffering from losses.
The Navagraha (9 planet) puja is performed to individual planets or to a group of nine planets. The planets are: Sun, Moon, Mercury, Mars, Venus, Saturn, Jupiter, Rahu and Ketu . The effects of the planets varies depending upon their positions in each specific birth chart.
Recommendations for the planetary part of the puja can be obtained in advance by sending an email with the subject- 'Planetary puja recommendations' to Br Shraddhamrita at : shraddhaji.oz.nz@gmail.com. The email should give the date, place and time of birth as accurately as possible.
Date: Sunday 17th June
Venue: Drill Hall, Mullumbimby: 2 Jubilee Ave, Mullumbimby, 2482 NSW.
Time: 6.30pm start (please arrive at least 15 minutes early)
Please note: there will be delicious Indian meal, chai and cakes served before the puja.
Cost: The Puja ceremony is free for everyone to attend and there is a charge if you would like to have the puja done on your behalf (where your name and Vedic birth star is specifically included in the prayers and you receive special offerings and blessings).The cost for this is $65 for the Ganesh puja and $35 per planet for the Navagraha.
It is also possible to have the puja performed for people who are not in attendance for the same fee.
A donation to help cover the cost of the hall and airfare is greatly appreciated.
What to bring: Please bring cushions if wanting to sit close to the puja on the floor (some chairs will also be provided).
There are 2 ways to register for the Puja:
Option 1: Book in advance by following these steps (recommended)
1. Pay on line for the event by going to this link below and choosing Byron Bay Puja in the pool down menu:
http://www.ammaaustralia.org.au/apps/events/events.aspx
2. Download the puja registration form from this link:
http://www.ammaaustralia.org.au/tour/shraddhamrita/2018/Ganesh-Puja-Rego-2018-byron.pdf
3. Complete the registration form and email it back to byronbay@ammaaustralia.org.au
Option 2: Register at the venue
You can register on the evening of the event itself but you must arrive at least half an hour before the Puja starts to register your details (by 6.00pm). Cash payment only available. If you know in advance that you will be registering for the puja on the day please send your details in by email before the event to help with registration.
For those not having the Puja in their name there will be an opportunity to leave a donation towards Amma's Charitable Activities as is traditional at such a ceremony.
Enquiries: For further information please email Praba at byronbay@ammaaustralia.org.au

Ramayana Talks: 18 – 19 June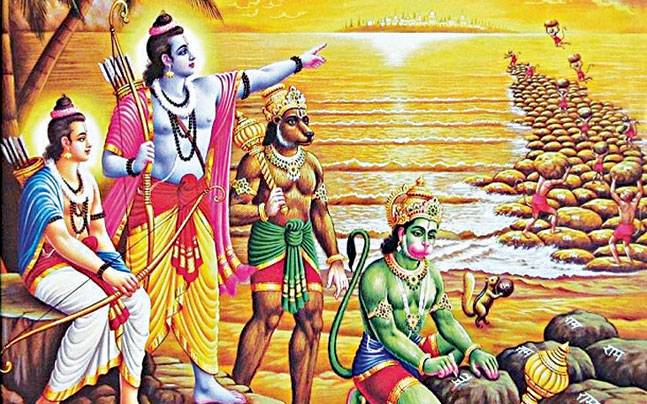 Understanding the mystic symbolism in this ancient text invokes devotion and spiritual knowledge, thereby deepening our spiritual practices and facilitating our spiritual progress.
Date: Monday 18th and Tuesday 19th June
Venue: 30 Mcleish Rd, Tintenbar (recently renamed 'Kinvara'), 2478.
Take Lennox Head exit off Highway into Ross lane. Mcleish Rd is 1st on right.
Time: 6.30pm – 9.00pm
Cost: Free
We look forward to seeing you at these inspiring, and uplifting events
Enquiries: For further information please email Praba at byronbay@ammaaustralia.org.au